geschrieben am 3. February 2023 um 11:43 Uhr
Nu, geht noch etwas Dystopie heute oder langts euch auch grad so?
Falls doch, haette ich hier einen wahnwitzigen Experimental-Short von Jon Uriate & Iker Elorrieta fuer euch: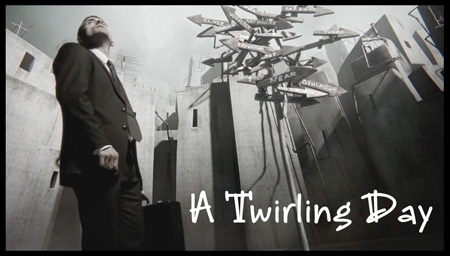 'A twirling day' is conceived as a modern tale about the absurdity of the decisions we can not control, about a fate that plays with us and against which we are predestined to lose. The city is depicted as a character devouring a man, unable to escape from it. The project intends to build a bridge between contemporary computer techniques and past movements such as expressionism and surrealism. Reality, with its trans mutational properties, becomes a distorted mirror through which we rediscover our identity.
Watch A Twirling Day